TravelPass Group and Best Day Travel Group Join Forces to Improve Visibility of Latin America Offerings for U.S. Travelers
October 19, 2017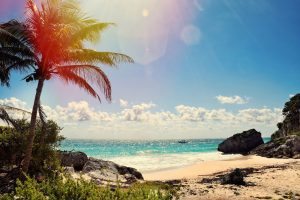 TravelPass Group, a hotel marketplace with over a million properties worldwide, today announced a joint venture with Best Day Travel Group, one of the top leisure travel companies in Latin America, to improve the visibility of Latin America and Caribbean offerings for U.S. travelers. Best Day Travel Group's joint venture with TravelPass Group combines an expertise in regional offerings with the leading proprietary technology in the travel industry to access customers who are searching for those offerings.
Recognized for its exclusive offers and distinguished services in Cancun, all of Mexico, and the Caribbean, Best Day Travel Group offers highly specialized vacation packages, hotels, flights, transfers and tours throughout the region. Best Day Travel Group will leverage TravelPass Group's robust data systems and sophisticated marketplace that raised the bar on efficient customer acquisition, and understanding traveler discovery and booking preferences in the U.S. The venture will power Cancun.com, Vallarta.com, and Cabos.com in building the most comprehensive, destination-centric travel sites, strong fulfillment partnerships, and TravelPass Group's propriety technology to offer full service customer care. Currently, Cancun, Puerto Vallarta, and Los Cabos are some of the premier travel destinations in the world.
"Best Day Travel Group is a strong, trusted brand that offers tremendous expertise and value to leisure travelers through its established relationships in Latin America and the Caribbean," said Daniel A. Nelson, executive chairman of TravelPass Group. "We're excited about this opportunity to help more travelers, especially from North America, find and enjoy the Best Day Travel Group experience that makes vacations to the Latin America and Caribbean regions special."
"TravelPass Group is extremely knowledgeable and has an impressive platform that will help us improve visibility and create premier travel discovery sites for our customers," said Christian N. Kremers, CEO of Best Day Travel Group. "They have an astonishing track record and have been successful in a U.S. market that is dominated by big players and brand name companies."
About Best Day Travel Group
Best Day Travel Group is the leading online travel agency in Mexico, and one of the leading Latin American travel industry companies with a strong focus in business-to-business distribution. Best Day Travel understands vacation travel trends and customer requests for the most popular Latin American destinations and offers the best hotel inventory content in the region. The Cancun-based company is a vertically integrated business model with an innovative technology infrastructure that leverages the expertise of six subsidiaries. These include BestDay.com, an online travel agency; BD TRAVEL Solution, a white label technology for partners; HotelDO, services for traditional travel agencies and wholesalers; BD Travel, a leading destination management company in Mexico and Punta Cana; Voiash, a travel brand focused on youth and millennials; and Gran Plan, a strategic alliance with Aeromexico working with more than 120 travel agencies in Mexico.
About TravelPass Group
TravelPass Group is a leading technology company in the travel industry. Spun out of the Utah-based company Partner Fusion, TravelPass Group is a marketplace for independent and brand name hotels, wholesalers, and the world's largest travel agencies, providing travelers with the best rates. TravelPass Group has been featured multiple times as one of the fastest growing companies locally and nationally by Deloitte Technology Fast 500 and Inc. 5000. TravelPass Group books 10,000 room nights per day through its five travel-related websites, including Reservation Counter and Reservation Desk, and a best-in-class customer service center that helps travelers access more than a million properties worldwide.